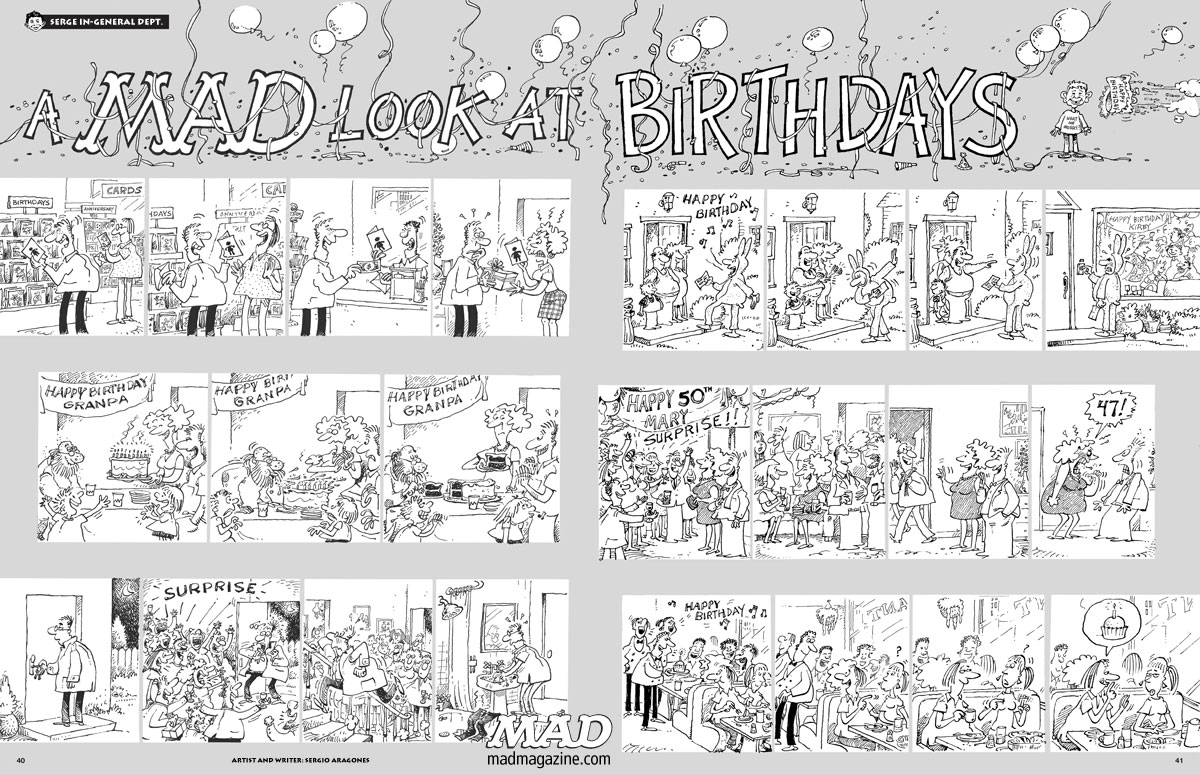 Image via Mad -- go see the rest!
Last week we celebrated the birthday of one of the late, great comics creators. Today is the birthday of one of the still-living great comics creators: Sergio Aragonés, best known as the guy who's been doing the doodles in the margins of Mad Magazine since January 1963, only missing one issue in that entire nearly-fifty-years, due to an international shipping mixup.
The guy's work is legend and his life's been amazing. I am loving the hell out of his current book at Bongo, Sergio Aragonés Funnies -- sadly, it's been delayed these past few months as he had a back injury, but I'm looking forward to its triumphant return when he's back at 100%.
Apparently by coincidence (as they don't mention his birthday), today ComicsAlliance's Duet on Solo feature highlighted the Aragonés issue, which was really a precursor to Funnies. I particularly love his autobiographical stuff, and a story in that issue called "I Killed Marty Feldman" is one of my favorites.
Here's to 75 more!