So DC posted this preview pic today; it appears to be the cover of Batman #14, coming in November.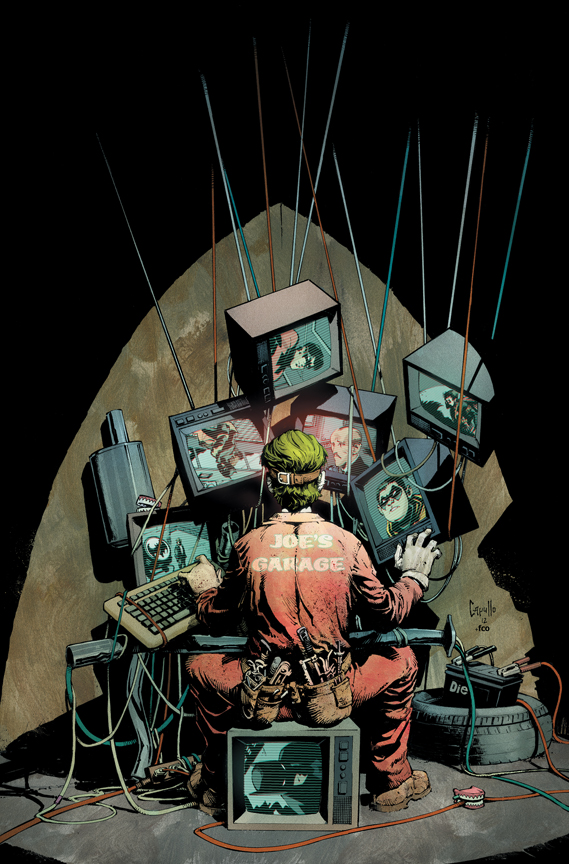 I seem to be the only person more interested in what his jumpsuit says than the fact that he is apparently holding his face on with a belt.
Man, between this and Lucille, it's like Joe's Garage has become the official album of comic book villains.
(And oh hey, I get a second opportunity to use the Batman and Frank Zappa tags on the same post!)
Via Bleeding Cool