There's a lot I don't like about Rick Perry -- about his state, its legislature, his party.
But as I noted a few weeks back, that legislature just passed a landmark E-Mail privacy bill.
And last week, Perry signed it.
Obviously, in the intervening weeks there have been some stark reminders about why government snooping on E-Mail should be reined in. And I'm sure that informed Perry's decision.
But the bottom line is, he did the right thing. At this moment in time, the governor of Texas has a better record on E-Mail privacy than the President of the United States.
There are moments -- they're rare, but there are moments, like this one -- where I see the Republican Party live up to its promise. Where it demonstrates that it can defend individual liberties from runaway government. That I think, y'know, maybe they've got something here. Maybe they can be a force for good.
And then I see a photo like this one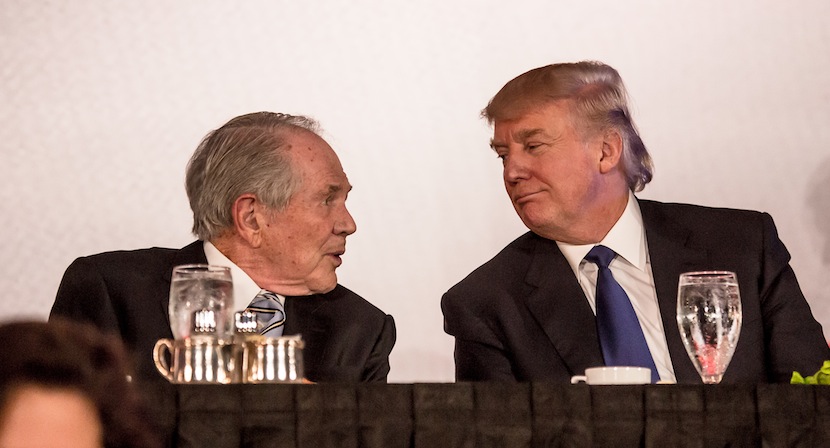 and I'm like, "Oh, right. Republicans."
But what the hell -- Jonathan Strickland, the guy who sponsored this bill and, I assume, the son of Hank Hill's boss, is 29 years old. He'll be around long after those two assholes are dead. If guys like him and Derek Khanna represent the future of the Republican Party, then it's a future where I could maybe someday see myself aligning more with the Republicans than the Democrats.
They're really gonna have to do something about that whole anti-gay, anti-woman, anti-minority, anti-poor people, anti-science thing first, though.
---
(And I really should be careful about that "Republicans I'd consider voting for" label. I voted for McCain in 2004 and look how that turned out.)
(I also voted for Jan Brewer in 2006. Though in my defense, I was misled into believing I was voting for Janet Napolitano.)
(Come to think of it, the "Democrats I'd consider voting for" list hasn't gone so well for me either.)
---
Photo courtesy of Talking Points Memo, as linked by Mark Evanier.