As part of my policy of updating the photo at the top of the homepage at least once a decade, I've updated the photo at the top of the homepage. It's cropped from this one: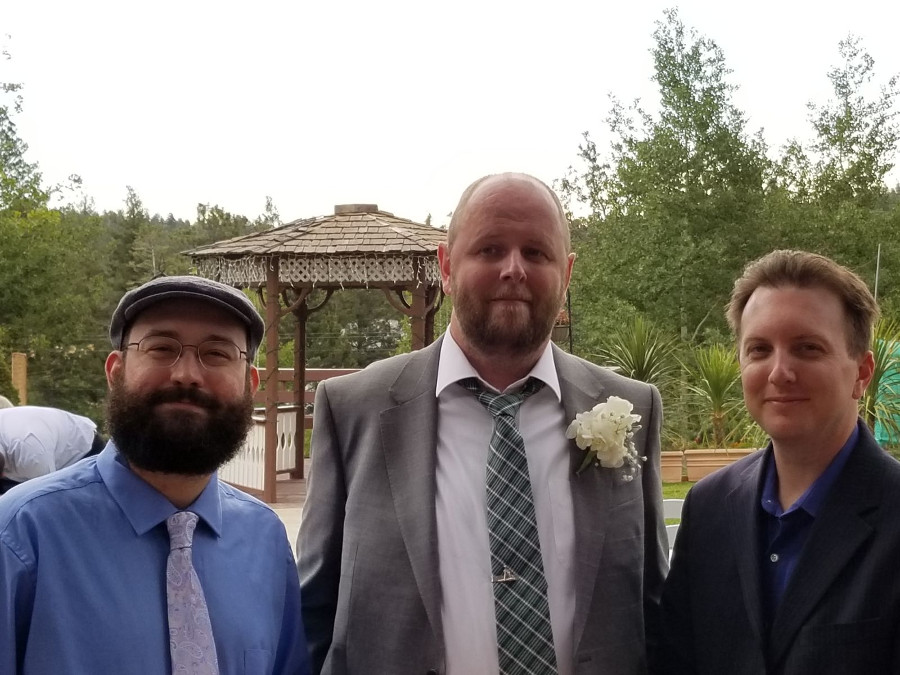 That's me on the left. I grew a beard again. So for those of you who read this site for the Shaving tag and have spent the past nine months awaiting my next shaving post with bated breath, I'm afraid I'm going to have to disappoint you.
I don't usually dress that fancily. I am dressed fancily because I am at a wedding in that photograph. Specifically, Jim's wedding. Jim is the guy in the middle, and David (right) and I went to his wedding a few weeks back.
The three of us went to NAU together. I see David a few times a year, but hadn't seen Jim in years; it was nice to have a chance to catch up. Nice wedding, nice vacation, and his new wife Liz is a lovely person as well.
If you want some idea of the kind of wild party animals the three of us were in college, I leave you with this: when David and I introduced ourselves to Jim's mom, her response was, "Oh. Mystery Science Theater 3000."